$1.3 Billion Raised in Q3 by Blockchain Games & Metaverse Projects
Join Our Telegram channel to stay up to date on breaking news coverage
According to the most recent BGA Games Study for Q3 2022 by DappRadar, blockchain gaming plus metaverse project initiatives raised an astounding $1.3 billion during Q3 of 2022. Despite the difficult market conditions, web 3.0 games are still a "driving force for such dapp economies",  according to the research.
DappRadar examined 50 networks' worth of blockchain activity. A total of 912,000 & more Unique Active Wallets (UAWs) per day were found to have engaged with gaming smart contracts in September 2022 alone. The study claims that Hadean, a metaverse corporation, has created key metaverse  project components and established long-term alliances with suppliers of digital twin services in the entertainment, education, and corporate sectors. These include, among others, Sony, Gamescoin, Pixelynx, and Minecraft, and over $18 million from its gaming assets.
Additionally, according to the research, the Blockchain gaming sector grew its average daily UAW by 8% to 912,000 in September 2022, representing 48% of Blockchain activity, which is a very encouraging sign for this sector. The report claims that despite the challenging and unpredictable nature of managing in the virtual asset markets, major investment organizations are still optimistic about the blockchain gaming industry based on the volume of investments.
The "metaverse," in the opinion of many, will represent the next major paradigm in how we use digital technology as well as networks for communication, collaboration, and enjoyment of various virtual experiences. It is not simply one product, piece of software, or service offered by one business. It is the result of the fusing of a variety of technologies, many of which are rapidly reaching a stage at which they may be extensively applied.
Digital entertainment will become more about ownership, according to a blockchain executive
Ownership is at the core of how Web3 technologies are transforming how we interact with different types of entertainment. With a fresh approach to producing and interacting with digital material, Web3 is upending established entertainment sectors.
Nonfungible tokens (NFTs) have already demonstrated to the industry their ability to revolutionize the process of creating television schedule content. As metaverse project activities increased, new opportunities for performances and fan engagement presented challenges for artists.
One essential element is present in all use cases for Web3 technologies that will advance digital entertainment in the future: ownership. One of the distinguishing traits that set Web3 activity apart from its forerunner is ownership. Industry experts predict that it will also be a distinguishing feature of Web3, as well as the fate of digital entertainment. Mitch Liu, CEO of the entertainment as well as content blockchain Theta Labs, spoke with Cointelegraph about what fans might anticipate from digital entertainment in the not-too-distant future.
First and foremost, ownership transfers control from a few dominant platforms back to the users who are engaging with the material. In particular, Liu draws attention to how "tokenized economics for entertainment firms" benefit platforms as well as users. Platforms that use Web3 obtain new revenue streams at a time when Web2 business models' profit margins are dwindling.
This occurs at a time when service providers are experiencing unsettling outcomes due to competition in the streaming business. Recent reports claim that platforms like Disney+ and Paramount+ witnessed a rise in members during the most recent quarter. The latter, however, saw a decline in equities of up to 9%, and both companies' results were below official projections.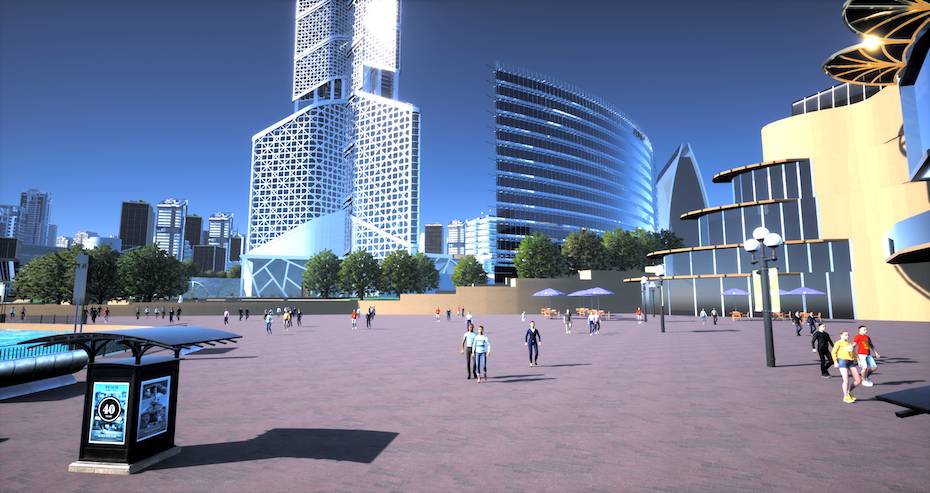 According to Liu, streaming conflicts increase user expenses and the amount of advertising. He proposes that these platforms should instead embrace new economic models that emphasize the user experience. Instead of making every decentralized, decentralized economics built right in, the idea is to give users and fans a voice. During Q3, gaming initiatives on the blockchain and in the metaverse raised a combined $1.3 billion, according to a new DappRadar study.
Since blockchain developer Ripple established a $250 million fund to support Web3 initiatives with a focus on entertainment and media, businesses in the sector have also recognized the potential of Web3 for entertainment-related business operations. The current phase of makers began on October 18 of this year.
What to Buy?
The most inventive NFT collections are those that provide metaverse experiences; however, locating the best NFT based Metaverse projects can be difficult. However, after much investigation,  here are two of the NFT Metaverse's most intriguing projects.

RobotEra is a newly established cryptocurrency project based in the metaverse that has a brand-new ecosystem with virtual property. RobotEra incorporates the metaverse as well as some P2E (play to earn) as well as PVP (player vs. player) game elements. The majority of virtual worlds need a specific native token to function, which players may use to purchase items, resources, accessories, and other items in-game.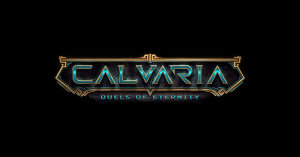 Calvaria, on the other hand, is a newcomer to the market that combines NFTs and blockchain technology centred on the afterlife. It tries to bridge the gap between the real world and cryptocurrency by making it simple to enter the metaverse. Both projects are excellent investment options, and are in their presale phase, making it the perfect opportunity for investors to stock up on the TARO and RIA tokens, which are the projects' native tokens respectively.
Read More:
Dash 2 Trade – High Potential Presale
Active Presale Live Now – dash2trade.com
Native Token of Crypto Signals Ecosystem
KYC Verified & Audited
Join Our Telegram channel to stay up to date on breaking news coverage
Credit: Source link