Cardano NFT: Rogue Galaxies – The Cryptonomist
This week's guest on the Cardano NFT Column is a project building a Sci-Fi Roguelike MMO game with the story being driven by the community: Rogue Galaxies.
The previous guest was a project banking on web3 creators to lead the digital renaissance and inspire the art of tomorrow.
This initiative is a point of reference for NFTs on Cardano and every week or two we will invite someone to answer some questions and give us an update directly from within the Cardano community.
Considering that many of our readers are new to the crypto space, we will have a mix of simple and technical questions.
Cardano NFT project: Rogue Galaxies
Hey, glad to have you here. Please introduce your team, where are you from, what are your backgrounds?
Yves – Game Director, founder of SmokeStab & Co-CEO NMKR Games. With almost two decades of combined experience in the video game development scene alongside Robin, Yves Masullo is a powerhouse in the indie game scene. Building SmokeStab from the ground up with his brother-in-arms, Yves has seen his experience bear fruit both in the web2 and web3 world. His first major release in web3 was "ADA Ninjaz: Shards of Ninava", a Cardano based web3 game. But that's his past. His future? To create engaging experiences that capture the player's imagination & connect people around the world
Robin – Programming Lead, founder of SmokeStab & Co-CEO NMKR Games. Alongside Yves, Robin is ready to take the web3 gaming world by storm. Fronting the game design and leading the programming of Rogue Galaxies, Robin is bringing his experience in creating living universes where players can live their own stories into the new world of blockchain tech. Co-founder of SmokeStab, Robin has led the charge alongside Yves in the development of successful web2 games and is ready to evolve the web3 space for all future games to come.
Ignacio – Narrative Design & Storytelling, background in film, music, theatre, CCO Danketsu (formerly ADA Ninjaz). Also known as "the storyteller", Ignacio's experience comes from his multimedia background. Film, music, theater, manga and video games have been his professional playing grounds since his teenage years. His breakthrough into the Web3/NFT scene was as Chief Creative Officer and storyteller for ADA Ninjaz. His goals span from finding new forms of decentralised storytelling in web3 entertainment and the crypto world to creation and teaching of all forms and structures of narrative and non-narrative storytelling through various art forms.
What is Rogue Galaxies and why have you chosen the Cardano blockchain for your project?
Rogue Galaxies is a Sci-Fi Roguelike MMO, where you'll travel through the vastness of space, unravelling the mysteries of the physical anomalies called "Overlaps" and fighting to find the source of unlimited power that lies behind these enigmas – The Stygian Light.
The year is 7582 Æ (After Earth). Humanity has evacuated our long lost Earth and spread throughout the galaxy, evolving in different ways, according to the environments they've found themselves in. The major governments control the different sectors of the Milky Way; the Perseum, the Sukhashan and the Merum Lineage.
The game's story will be driven by the community, and the modular release we're planning also allows us to take every consideration of the community and evolve the game accordingly. We're releasing a web gamification starting end of January 2023, then the modules will come out as follows:
Module 1: Space – Q3 2023
You'll be able to travel through space on story-driven missions, quests, and roguelike action.
Module 2: Planets
You'll be able to land on planets and do your roguelike runs in concentric circles of difficulty with a timed "collapse" or "overlap". Final boss, and either success, or horrible failure are the outcome.
Module 3: Social
This module will allow for more social interactions in the MMO part of the game plans.
And more to come.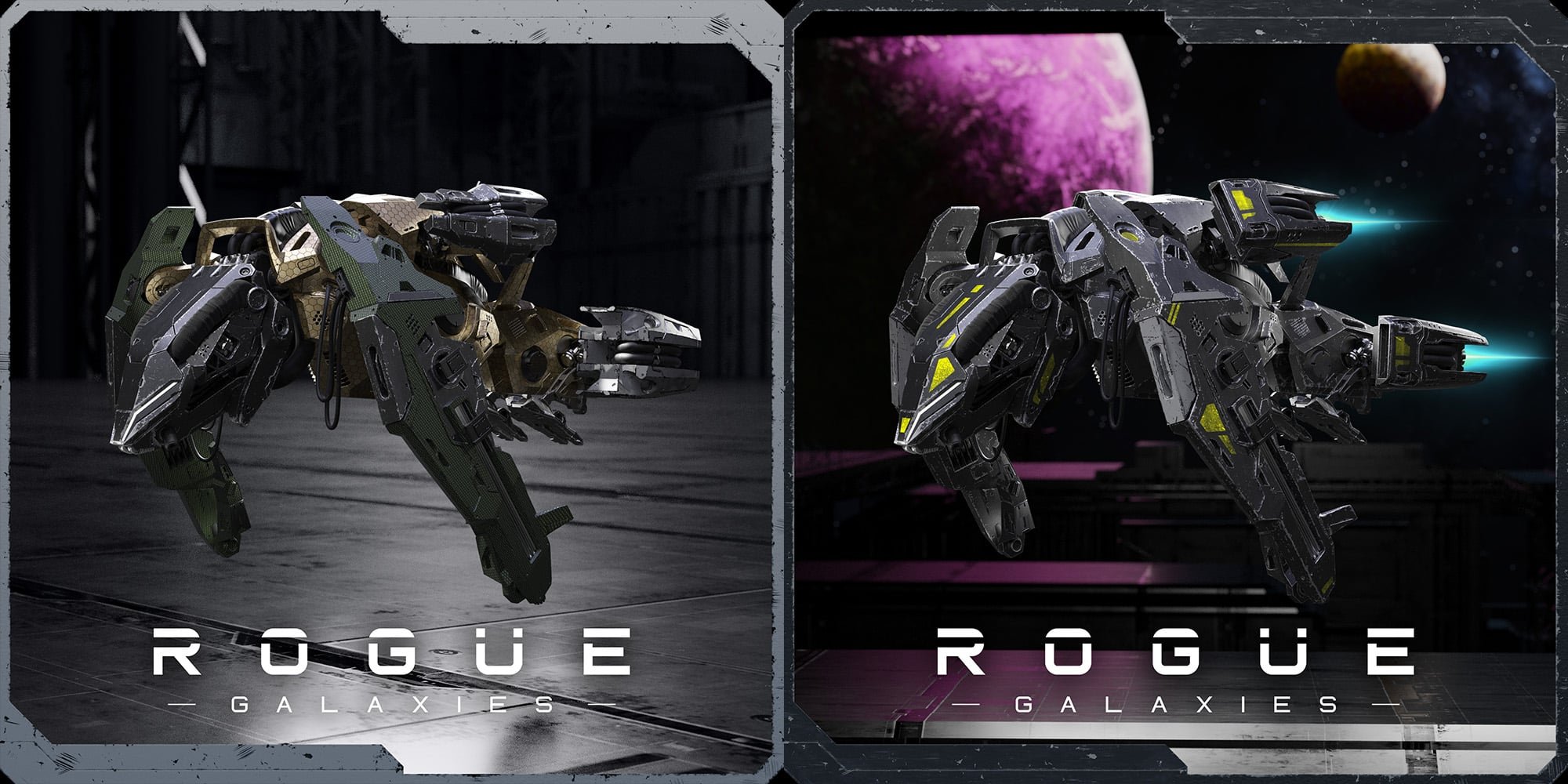 We chose Cardano because that's the ecosystem we've been working in since the beginning and this is an NMKR project. It's the greenest, safest, most development friendly and low tx blockchain out there, with the best community around.
Why is there so much scepticism towards NFTs within the gaming community and how are you approaching this problem? What are some innovative use cases of NFTs in gaming?
Unfortunately the NFT space is filled with flippers, scammers, Ponzi schemes, rug-pulls and other negative aspects that fuel the scepticism towards NFTs. FTX is just another massive example. And bad actors in one chain affect all chains; the average person still sees all blockchain as just "Bitcoin", so one chain's bad actors have repercussions on us all.
We're approaching the problem by putting NFTs/blockchain second and game first. NFTs and blockchain technology has to ENHANCE the experience overall, not be the central focus point.
The ownership and potential evolution of NFTs, plus the community access that these allow, as well as "shareability" of the experience and community created stories is something incredibly innovative in gaming. All the different play-to-'s are really great social experiments in many ways. 
Please tell us some information about your mints. What kind of NFTs are for sale? How did the 1st mint go and when are the next ones?
Our first mint was on the 9th of Dec 2022, where we put 1000 of our first 3000 Genesis Spaceship NFTs up for sale. We closed the sale at 750 as we had set a "deadline" for the mint so as not to keep it lingering and to keep ships in our own wallet for giveaways and competitions.
The ships were priced at 350 ADA each, but they included an airdrop of the Season Pass: Genesis too.
The next mint from the 3k Genesis collection will go up on sale on 15 February 2023. We will be dropping all 2000 remaining ships.
In this sale we will also open up the Season Pass: Genesis sale separately for people to be able to choose what they wish to have. This includes a discount at the same price as the Dec mint for those who wish for both a ship and season pass. Through passive holding, one will be able to receive a few further NFTs for use in the game in the future.
SHIP NFTs; will be the playable and evolvable/modifiable ships in the game
SEASON PASS: GENESIS; these allow for access to the early website gamification starting in Jan. Through their active levelling up, one will be able to unlock further NFTs for use in the game in the future.
Great contribution. Any closing words? Where can people learn more about Rogue Galaxies?
IMPORTANT DATES 
30th Jan – Discord RPG begins

13th Feb – Webgame, Rogue Galaxies: Fleet Commander release

14th Feb – Visual upgrade of the full collection

15th Feb – Minting of the remaining 2k ships from our Genesis collection 
CURRENT DEVELOPMENT: OVERVIEW
Rogue Galaxies: Fleet Commander Gamification (Website)

Discord Fleet Commander Gamification (Rogue Galaxies Server)

Fleet Commander Webgame/Discord Bridging 

FIRST VIDEOGAME MODULE (Space Exploration) 

Next Spaceship Class Collection 

NFT Accessories 

Further collabs
Those who wish to learn more can visit our Discord, our website and our Twitter.
Disclaimer: The opinions and views of the people interviewed are their own and do not necessarily reflect those of the Cardano Foundation or IOG. Moreover, this content is for educational purposes, it doesn't constitute financial advice.

Credit: Source link