Chinese Investors Causing Buying Frenzy of Bitcoin alternative ICO
Chinese investors are igniting a BTCS buying frenzy within the cryptocurrency market. Their attention is focused on the ICO of a Bitcoin alternative known as Bitcoin Spark (BTCS), with unique features and opportunities that may underpin BTCS's exponential growth potential. The target on everyone's mind is BTCS' remarkable 100X potential value gain.
China Crypto Ban
China has a history of taking a strict stance on cryptocurrencies, and these measures have been implemented to address various concerns, including financial stability, fraud, and illegal activities. The China Crypto Ban refers to a series of regulatory measures and crackdowns on cryptocurrencies and related activities by the Chinese government. For example, the Chinese authorities have banned cryptocurrency exchanges from operating within the country, making it illegal for individuals and businesses to engage in cryptocurrency trading through these platforms. The Initial Coin Offerings (ICOs), a fundraising method involving the issuance of new cryptocurrencies, were banned in China in 2017, preventing companies from raising capital through token sales. The government has taken steps to crack down on mining operations, citing concerns over energy consumption and financial risks. In contrast, China fronts its digital currency, the Digital Yuan, which is issued and controlled by the central bank. This initiative is seen as an effort to maintain control over the country's monetary system. Despite the bans and restrictions, there has been continued interest in cryptocurrencies in China, with some individuals and businesses finding ways to access and trade digital assets.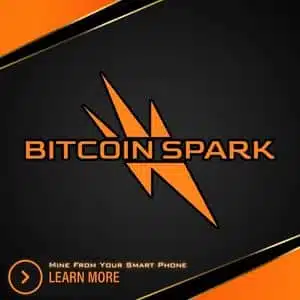 What is an ICO?
ICO stands for Initial Coin Offering, a fundraising method used by cryptocurrency and blockchain projects to raise capital. A project offers digital tokens or coins to investors or the public in exchange for funding. These tokens are typically created and distributed on a blockchain platform. A team fronting a new cryptocurrency or blockchain project comes up with a concept or idea, such as a new blockchain platform, a decentralized application, or a specific use case for blockchain technology.
The project team executes a whitepaper detailing the project's goals, technology, team members, timeline, and how the funds raised during the ICO will be used. The project team creates a new cryptocurrency token or coin to be used within their ecosystem. The project announces the ICO and sets a date for the token sale's commencement. During the ICO, interested investors can purchase the newly created tokens, and upon ICO completion, the project distributes the purchased tokens to the investors' wallets. Investors holding these tokens access various use cases within the project's ecosystem. The project team uses funds raised during the ICO to develop and launch their project as per the whitepaper.
Bitcoin Spark: Why It's a 100X Crypto
Bitcoin Spark, a new blockchain concept, is running a potentially explosive ICO currently in phase five with one token at $2.50 with a 9% bonus. Phase five holders can gain 436% yields at launch. The early adopters can realize up to 800% after acquiring BTCS tokens at $1.50 in phase one. As phases progress, the token price increases while bonuses decrease, affirming that early adopters realize higher returns.
Bitcoin Spark eases the mining process and democratizes the mining reward system so that anyone can mine, regardless of processing power or technical ability. Bitcoin Spark operates through an application that enables processing power rental and execution of the new Proof-of-Process (PoP) technology. PoP combines PoS and PoW features for a robust offering that addresses speed, scalability, and costs. PoP also introduces BTCS smart contracts lacking in the original Bitcoin blockchain ecosystem.
Read more here
Website: https://bitcoinspark.org/
Buy BTCS: https://network.bitcoinspark.org/register
Crypto News Flash Disclaimer: This publication is sponsored. Crypto News Flash does not endorse and is not responsible for or liable for any content, accuracy, quality, advertising, products, or other materials on this page. Readers should conduct their own research before taking any actions related to the company. Crypto News Flash is not responsible, directly or indirectly, for any damage or loss caused or alleged to be caused by or in connection with the use of or reliance on any content, goods, or services mentioned in the press release.
This article is provided for informational purposes only and is not intended as investment advice. The content does not constitute a recommendation to buy, sell, or hold any securities or financial instruments. Readers should conduct their own research and consult with financial advisors before making investment decisions. The information presented may not be current and could become outdated.
By accessing and reading this article, you acknowledge and agree to the above disclosure and disclaimer.

Credit: Source link